People Strategy is Business

Strategy

Success

Hype

and More...
Without branding a healthcare business is like a child without identity. Branding builds awareness among patients and their kin, not only does it increase.
500+ BRANDS TRUST TRIZONE HEALTHCARE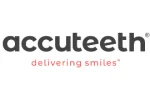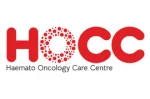 Trizone Healthcare is a landmark alliance of creativity, business ingenuity and strategy.
Our ambitious approach enables us to deliver universal roadmaps for healthcare providers that create disruption, deliver solutions, deliver results and define the future of the healthcare ecosystem.
We exist to solve the biggest challenges of large and small healthcare providers today.
Our 360 degree approach helps define brand goals that create a niche for our client partners.
Marketing that promotes to
mindblowing outcome
Strategic consultancy helps businesses to solve challenges and to make their healthcare business profitable by increasing patient trust towards them, increasing patient footfall, revenue growth & reputation.
With so much awareness & information available on finger tips and availability & accessibility of healthcare coverage from various Government & Insurance policies, decision making process over healthcare provider`s selection has been changed a lot.
Without branding a healthcare business is like a child without identity. Branding builds awareness among patients and their kin, not only does it increase footfall but also helps retain patients further extending their loyalty.
In the digital era, a hospital's website forms a platform to showcase general as well as new and updated information about patient services, treatments, technologies, upcoming events, and community involvement.
Every idea, plan, and strategy takes shape in the form of words. Advertising works on strong communication. We don't just write but understand the core of healthcare marketing.
Day by day the healthcare industry is becoming hypercompetitive. If you want to retain a healthy flow of patients, it is necessary that you spread awareness of your services to the community.
Advertising & Communications design
Advertisements connect customers and pave the way for imagination. While sales is the ultimate focus, to make it go beyond it, we use our strategic imagination and business acumen to deliver unique and engaging experiences that a competitor can no longer replicate.
In today's digital-driven environment, embracing social media is a must-have in business and marketing for healthcare. Social media has now become a primary means for healthcare providers to interact with the public to engage and attract new patients as part of an overall marketing strategy.
Audio-Visual Films are an integral part of your marketing schedule and a powerful tool to communicate the importance of your healthcare brand. There is nothing better than letting your customers know about your professional capabilities through various video platforms.
Training & Development is a pre-requisite for marketing and branding of any organization. It is one of the main features of the our scope of servies. In this feature we highlight internal marketing to uplift your brand.
Healthcare events and conferences fulfill a cruicial role in the ongoing education of healthcare professionals, technicians, nurses, and other health care providers.
Healthcare Blogs – Latest Branding News,
Case Studies, Guidelines
TRIZONE HEALTHCARE CONSULTANTS IS HERE
To Ensure Health of Your
Healthcare Business
Expert consultants assist you in achieving your healthcare business's growth targets by applying their vast knowledge and experience.