Give your business the digital marketing edge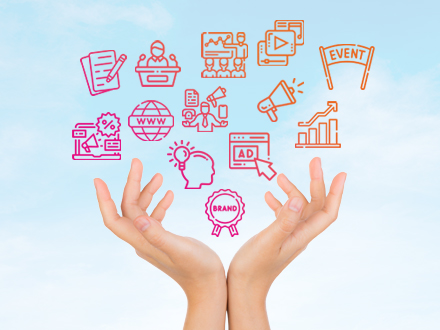 Day by day the healthcare industry is becoming hypercompetitive. If you want to retain a healthy flow of patients, it is necessary that you spread awareness of your services to the community. People browse ailments, read reviews and book online appointments before visiting a hospital. Digital marketing in healthcare actually helps in making things more accessible and convenient for patients.
Having an attractive and engaging website, or a social media page provides the patients with easier access to the healthcare professionals and saves them from unnecessary time-consuming browsing. Digital marketing for doctors, hospitals, and clinics aims to build a strong and authoritative online presence via social media platforms, tools, and channels.
Our techniques of digital marketing bring several benefits to healthcare providers as it focuses on advertising their services to a wider range of the public, helps in better managing their brand image, and attracting new customers to their business.
We provide customized digital marketing strategies that will transform the way your practice can engage with your patients. 
Our strategies will also help your patients to approach you when they are most likely to be searching for services just like yours.
So, how to overcome this challenging situation?
Answer is investing in healthcare consultancy and letting them help you out to face these challenges and to make your healthcare business profitable by increasing patient trust towards you, increasing patient footfall, revenue growth and reputation.
That's why, at Trizone Healthcare, we always have your back
Get your First Free Consultation
Whether it is you're looking for consultation or just to drop by to say hi, come join hands with us over a cup of coffee! 🙂
TRIZONE HEALTHCARE CONSULTANTS IS HERE
To Ensure Health of Your
Healthcare Businesses
Expert consultants assist you in achieving your healthcare business's growth targets by applying their vast knowledge and experience.