The art of making something new seem desirable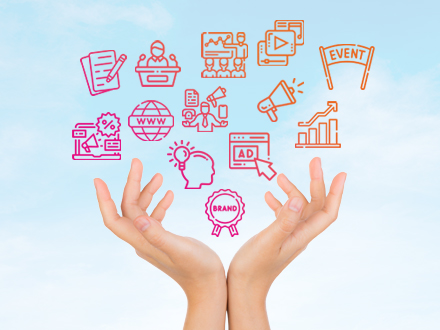 We know what people want.
Internal marketing refers to the process of promoting and communicating the mission, values, and services of your hospital to its own employees, in order to create a positive and engaged workforce. One key aspect of internal marketing is effective communication. This includes ensuring that all employees have access to accurate and up-to-date information about the hospital's goals, plans, and achievements. This can be achieved through a variety of channels such as regular staff meetings, newsletters, and internal social media platforms.
Trizone Healthcare Consultants help you foster a positive and engaged workforce by providing opportunities for professional development and growth. We aim to establish and create a sense of ownership that aids in your hospital's success. Our expert team also helps you in creating a culture of inclusivity so that all of your employees feel valued and supported.
So, how to overcome this challenging situation?
Trizone Healthcare's expert consultants assists you to achieve your hospital`s growth targets by applying their vast knowledge and experience.
Looking for a one stop solution? Fill the form below. We'll get back to you ASAP!
Get your First Free Consultation
Whether it is you're looking for consultation or just to drop by to say hi, come join hands with us over a cup of coffee! 🙂
TRIZONE HEALTHCARE CONSULTANTS IS HERE
To Ensure Health of Your
Healthcare Businesses
Expert consultants assist you in achieving your healthcare business's growth targets by applying their vast knowledge and experience.