Train your team. Develop your strategy.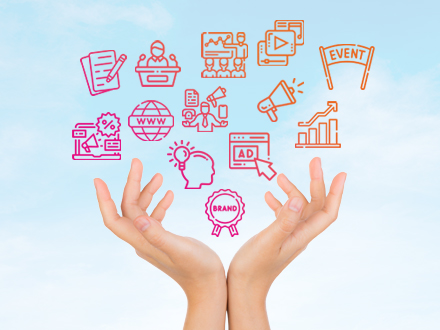 Training & Development is a pre-requisite for the marketing and branding of any organization. It is one of the main features of our scope of services. In this feature, we highlight internal marketing to uplift your brand. Despite best intentions, any training & development programs are only effective through best practices. It involves a process of outstretching before, during, and after the training.
We have designed our training programs based on two principles: first, they must cater to all types of learners, and second it requires to be customized specifically for your healthcare business. We have incorporated several training modules for every single staff of your organization to improve their communication abilities to approach your customers.
With 20+ years of experience in marketing, our consultants evaluate the performance of internal marketing that meets your brand culture and increases the overall productivity of the organization. This forms a fundamental part of our review & feedback management system to drastically improve your brand's value. In a nutshell, our way of designing and implementing training modules covers assessment of employee training needs, defining the organization's training objectives, and lastly designing, creating, and implementing the program.
Trizone healthcare consultants offers "range of marketing services"
So, how to overcome this challenging situation?
Trizone Healthcare's expert consultants assists you to achieve your hospital`s growth targets by applying their vast knowledge and experience.
That's why, at Trizone Healthcare, we always have your back
Get your First Free Consultation
Whether it is you're looking for consultation or just to drop by to say hi, come join hands with us over a cup of coffee! 🙂
TRIZONE HEALTHCARE CONSULTANTS IS HERE
To Ensure Health of Your
Healthcare Businesses
Expert consultants assist you in achieving your healthcare business's growth targets by applying their vast knowledge and experience.