You can't be everywhere but your brand can be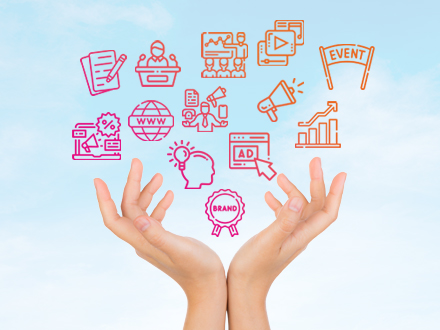 You can't be everywhere, but we can.
In today's digital-driven environment, embracing social media is a must-have in business and marketing for healthcare. Social media has now become a primary means for healthcare providers to interact with the public to engage and attract new patients as part of an overall marketing strategy. As more and more people are seeking healthcare information online, social media is increasingly influencing the choices they make.
One of our major services includes social media marketing campaigns that are aligned with your business objectives and overall marketing program. By doing so we are able to create an effective and sustainable strategy and also measure its success.
In addition, our social media strategies help you target the masses with the biggest social media platforms such as Facebook, YouTube, Instagram, Twitter, and LinkedIn. Our tactics for social media marketing are based on research and data that will help you bring increased awareness from a local audience who may be searching for your services.
Social Media Marketing. The future of marketing.
So, how to overcome this challenging situation?
Trizone Healthcare's expert consultants assists you to achieve your hospital`s growth targets by applying their vast knowledge and experience.
That's why, at Trizone Healthcare, we always have your back
Get your First Free Consultation
Whether it is you're looking for consultation or just to drop by to say hi, come join hands with us over a cup of coffee! 🙂
TRIZONE HEALTHCARE CONSULTANTS IS HERE
To Ensure Health of Your
Healthcare Businesses
Expert consultants assist you in achieving your healthcare business's growth targets by applying their vast knowledge and experience.