GOOGLE MY BUSINESS MANAGEMENT
Optimizing your online presence to attract local customers.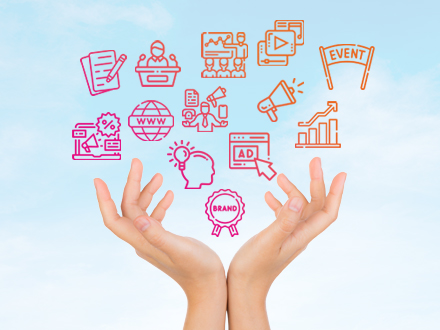 Boosting your online presence and local search visibility
Google My Business (GMB) is a free business listing service provided by Google that allows businesses to manage their online presence across Google, including in search results and on Google Maps. GMB allows businesses to list their business information, such as their address, phone number, hours of operation, and website, and to interact with customers through features like reviews and posts.
The significance of GMB management for healthcare organizations is that it provides a valuable opportunity to improve their visibility in local search results, reach more potential patients and customers, and establish a strong online presence in their community. GMB can help healthcare organizations to improve their online reputation, increase brand awareness, and provide valuable information to potential patients and customers, such as their location, services, and hours of operation.
We, at Trizone Healthcare Consultants, can help with GMB management by providing expert advice and support. Along with helping your healthcare organization to set up and optimize your GMB listing, ensuring that it is accurate, complete, and up-to-date, we also help the healthcare organization to respond to customer reviews, interact with customers through posts, and monitor and track the performance of the GMB listing. By working with us your healthcare organization can be confident that its GMB management is effective, efficient, and aligned with its goals and objectives.
So, how to overcome this challenging situation?
Answer is investing in healthcare consultancy and letting them help you out to face these challenges and to make your healthcare business profitable by increasing patient trust towards you, increasing patient footfall, revenue growth and reputation.
That's why, at Trizone Healthcare, we always have your back
Get your First Free Consultation
Whether it is you're looking for consultation or just to drop by to say hi, come join hands with us over a cup of coffee! 🙂
TRIZONE HEALTHCARE CONSULTANTS IS HERE
To Ensure Health of Your
Healthcare Businesses
Expert consultants assist you in achieving your healthcare business's growth targets by applying their vast knowledge and experience.