Hospital Stationary Design
Elevating your hospital's professional image with custom-designed stationery.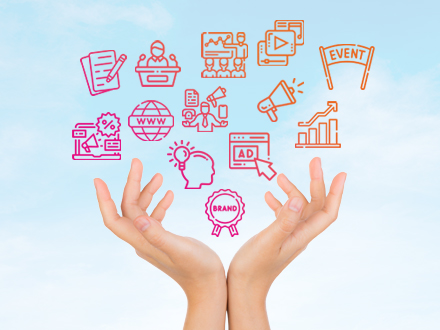 Representing our brand with every note.
Hospital stationery design is significant for branding, professionalism, consistency, communication, and record-keeping. A well-designed stationery can reinforce the hospital's brand, convey a sense of competence, create a unified image, improve communication with patients, and ensure organized record-keeping. It typically includes elements that convey the hospital's brand and identity. This can include the hospital's logo, colours, typeface, and other visual elements. The design should also be professional and easily recognizable so that patients and visitors can quickly identify it as coming from the hospital. Hospital stationery may include items such as letterhead, business cards, appointment cards, and patient forms. The design should be consistent across all materials to maintain a strong brand image and create a sense of unity.
So, how to overcome this challenging situation?
Trizone Healthcare's expert consultants assists you to achieve your hospital`s growth targets by applying their vast knowledge and experience.
Looking for a one stop solution? Fill the form below. We'll get back to you ASAP!
Get your First Free Consultation
Whether it is you're looking for consultation or just to drop by to say hi, come join hands with us over a cup of coffee! 🙂
TRIZONE HEALTHCARE CONSULTANTS IS HERE
To Ensure Health of Your
Healthcare Businesses
Expert consultants assist you in achieving your healthcare business's growth targets by applying their vast knowledge and experience.