Pick your interest and visually tell a story.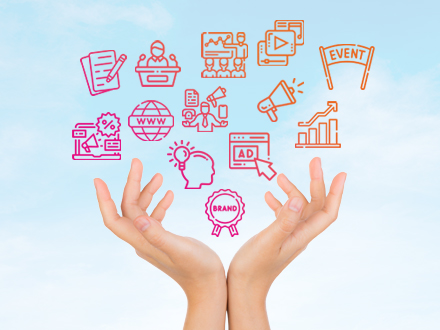 Audio-Visual Films are an integral part of your marketing schedule and a powerful tool to communicate the importance of your healthcare brand. There is nothing better than letting your customers know about your professional capabilities through various video platforms.
With our video experts, we create easily consumable audio-visual films for your healthcare organization that act as the most reliable source a potential customer can depend. Besides, we understand that directly conveying video tools helps win trust, no other form of content can do. Another major advantage of this tool is that it can attract more conversations, leads, and a fresh league of attention to your healthcare business.
In addition, we ensure that your video content circulated through social media channels provides credible information from the most authentic sources. We make video content that helps create a long-lasting impression to capitalize attention and escalate the follower base for your brand. We consider the audio-visual films as a main feature of the video marketing campaign to ensure a powerful social media presence and persuade the urge to reach as many as you want.
Reach your customers, with a click of a button, through videos
The services we cover with this are:
Production Planning
Conceptualising
Scripting & Visualization
Storyboarding
The services we cover with this are:
Videography & Photography
The services we cover with this are:
Text animation and graphics
Subtitling
2D animation (if required according to script)
Graphics & special effects
Digital capturing
Final mastering
Background music and mixing
Final delivery
So, how to overcome this challenging situation?
Answer is investing in healthcare consultancy and letting them help you out to face these challenges and to make your healthcare business profitable by increasing patient trust towards you, increasing patient footfall, revenue growth and reputation.
That's why, at Trizone Healthcare, we always have your back
Get your First Free Consultation
Whether it is you're looking for consultation or just to drop by to say hi, come join hands with us over a cup of coffee! 🙂
TRIZONE HEALTHCARE CONSULTANTS IS HERE
To Ensure Health of Your
Healthcare Businesses
Expert consultants assist you in achieving your healthcare business's growth targets by applying their vast knowledge and experience.