A guidebook for consistency and cohesiveness in your hospital's brand.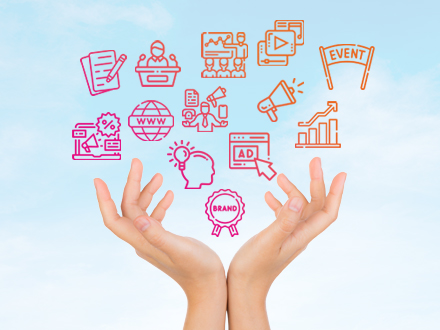 Guidelines for brand excellence.
A brand manual, also known as a brand guideline or style guide, is a document that outlines the elements of a company's brand identity, including its logo, typography, colour palette, imagery, tone of voice, and other design elements. The manual provides detailed instructions and examples of how the brand should be used consistently across all communications, marketing, and promotional materials.
The purpose of a brand manual is to ensure that the company's brand is consistently represented and communicated in a cohesive and recognizable manner, thereby reinforcing its reputation and building trust with its target audience. The brand manual serves as a reference tool for employees, designers, and other stakeholders, and helps to maintain the integrity and consistency of the brand over time.
In healthcare marketing, a brand manual is a crucial tool for establishing a strong and consistent brand image. We, as Trizone Healthcare Consultants, help to protect the hospital's brand by providing clear guidelines for the use of its logos, images, and design elements as it is essential for building trust and credibility with patients, healthcare providers, and the wider community.
So, how to overcome this challenging situation?
Trizone Healthcare's expert consultants assists you to achieve your hospital`s growth targets by applying their vast knowledge and experience.
Looking for a one stop solution? Fill the form below. We'll get back to you ASAP!
Get your First Free Consultation
Whether it is you're looking for consultation or just to drop by to say hi, come join hands with us over a cup of coffee! 🙂
TRIZONE HEALTHCARE CONSULTANTS IS HERE
To Ensure Health of Your
Healthcare Businesses
Expert consultants assist you in achieving your healthcare business's growth targets by applying their vast knowledge and experience.