Maximizing your website's potential for increased traffic and conversions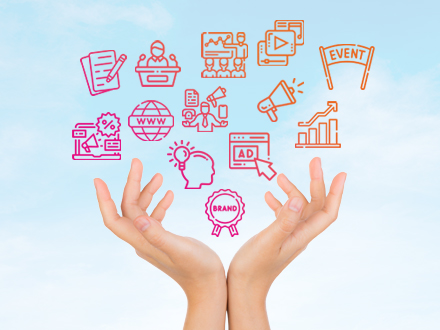 Connect with your audience, anytime, anywhere
A website plays a crucial role in digital marketing as it serves as the foundation for a brand's online presence. A website can be used to showcase a company's products or services, provide information about the company, and allow customers to interact with the company online.
A website can be used to generate leads and increase sales by providing clear calls to action (CTA) such as a "Contact Us" or "Buy Now" button. By providing useful and relevant information, a website can also help establish a brand as a thought leader in its industry and build trust with potential customers.
Websites can also be optimized for search engines (SEO) to increase visibility and drive organic traffic. This can be done by incorporating keywords and meta tags, optimizing images and videos, and creating high-quality content.
Additionally, a website can also be integrated with other digital marketing channels such as social media, email marketing, and paid advertising to create a cohesive and effective digital marketing strategy.
So, how to overcome this challenging situation?
Answer is investing in healthcare consultancy and letting them help you out to face these challenges and to make your healthcare business profitable by increasing patient trust towards you, increasing patient footfall, revenue growth and reputation.
That's why, at Trizone Healthcare, we always have your back
Get your First Free Consultation
Whether it is you're looking for consultation or just to drop by to say hi, come join hands with us over a cup of coffee! 🙂
TRIZONE HEALTHCARE CONSULTANTS IS HERE
To Ensure Health of Your
Healthcare Businesses
Expert consultants assist you in achieving your healthcare business's growth targets by applying their vast knowledge and experience.