SOCIAL MEDIA PAID CAMPAIGNS
Staying ahead of the competition through thorough analysis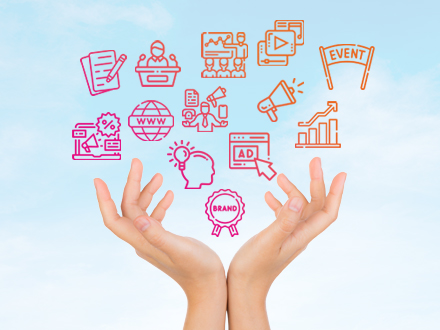 Analyzing your competitors' social media strategy to inform your own
The process of evaluating your social media competitors to identify opportunities and develop growth strategies for your brand is known as social media competitor analysis. By conducting this analysis, you can develop an effective social marketing strategy by determining the strengths and weaknesses of your rivals. Additionally, it reveals pertinent information about your target audience, including the reasons why they are interested in rival brands and the ways in which these brands excel at social media marketing. Trizone Healthcare Consultants help conduct a social media competitive analysis, where you can learn more about your ideal customers. You will be in a position to devise a positioning strategy to distinguish your brand from the competition and establish yourself as an authority in your sector if you are able to identify opportunities to leverage for brand growth and threats to address.
So, how to overcome this challenging situation?
Trizone Healthcare's expert consultants assists you to achieve your hospital`s growth targets by applying their vast knowledge and experience.
That's why, at Trizone Healthcare, we always have your back
Get your First Free Consultation
Whether it is you're looking for consultation or just to drop by to say hi, come join hands with us over a cup of coffee! 🙂
TRIZONE HEALTHCARE CONSULTANTS IS HERE
To Ensure Health of Your
Healthcare Businesses
Expert consultants assist you in achieving your healthcare business's growth targets by applying their vast knowledge and experience.