Harnessing the power of influencers to reach your target audience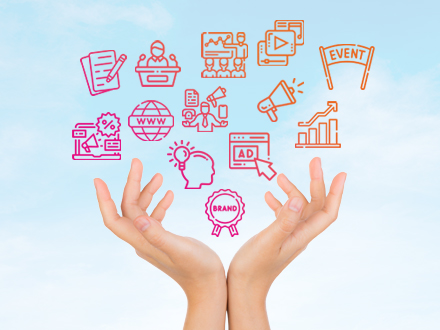 Collaborating with social media influencers to increase brand awareness and engagement
Influencer marketing is a form of marketing in which we will help your company partner with individuals who have a large following on social media platforms, also known as influencers, to promote your products or services. The idea behind influencer marketing is that the influencer's endorsement of a product or service will carry more weight with their followers than traditional advertising. Influencers have built a strong relationship with their audience and have earned their trust, therefore when they promote a product or service, it is considered a recommendation, which can lead to increased conversions and sales.
Influencer marketing can take many forms, from sponsored posts on social media, to product reviews, to sponsored videos or live streams. Companies typically work with influencers who align with their brand values and whose audience is a good match for their target market.
Influencer marketing has become increasingly popular in recent years as social media platforms have grown in popularity. Brands can access a large, engaged, and targeted audience by partnering with influencers, and it can be a cost-effective way to reach a large audience compared to traditional forms of advertising. Trizone Healthcare Consultants help you connect with such influencers to make sure that your investment is worth it.
So, how to overcome this challenging situation?
Trizone Healthcare's expert consultants assists you to achieve your hospital`s growth targets by applying their vast knowledge and experience.
That's why, at Trizone Healthcare, we always have your back
Get your First Free Consultation
Whether it is you're looking for consultation or just to drop by to say hi, come join hands with us over a cup of coffee! 🙂
TRIZONE HEALTHCARE CONSULTANTS IS HERE
To Ensure Health of Your
Healthcare Businesses
Expert consultants assist you in achieving your healthcare business's growth targets by applying their vast knowledge and experience.