Let me start this with my brief introduction for those who do not know much about myself. I have been working in Healthcare Marketing & Branding for the last 20 years. During my journey in Healthcare / Hospital marketing, I got the opportunity to work with a variety of people, regions and mindsets. My journey with healthcare marketing was full of ups and downs, and that is where you learn from your mistakes and become wiser and wiser while working on the next marketing strategy for your healthcare business or hospital. After working in hospital marketing and branding for 20 years I have thought of venturing into the marketing consultancy business and that is Trizone Healthcare Consultants LLP founded by me in 2020, but challenges are like my best friend never wanting to break up with me. When I started a consultancy firm, Covid-19 came as a challenge to me as an entrepreneur. It was one more challenge that taught me some good things.

Ok Ok, no more of my story now, let's straight away come to the point, this blog is nothing but learning from my mistakes in marketing practices. So I thought of sharing it with you all like-minded people who strongly believe and are passionate about Healthcare Marketing.

Although there are many learning points that I came across in my journey till date in the field of hospital marketing and branding, here are the 15 major mistakes I figured healthcare marketers should avoid in their marketing practices.
1. Completely Relying on Social Media Marketing
We have been witnessing a Social Media marketing or in other words, Digital Marketing revolution for the last 3-5 years and everyone wanted to dive into this ocean of opportunities and take a piece of the pie. Again don't forget we are working in the healthcare industry where marketing dynamics are totally different than any other industry as our key consumer is a patient who has come to us for the cure of his/her pain. Let's accept that no one would like to follow religiously to us (Hospital or Healthcare Businesses) on social media, no one would like to put their statuses as "Checked-in at the XYZ Hospital" or "Feeling blessed at XYZ Hospital" or no one would like to tag us on there story or post, end of the day social media is all about one's dopamine level and being into hospital for some personal reason never ever increases one's dopamine level. So in short social media platforms are a really good medium of communication but one should not be relying solely on social media.
2. Ignoring the Power of Internal Marketing
One of my personal favourite topics of discussion, again I learnt this from my major mistakes during my Sterling Hospital days. During those days I always wondered why we don't get referrals from our own staff, why our own staff is not so curious to know what is happening in the hospital in terms of medical advancement/newer surgical technology/advanced technology, why our own staff don't feel like their own home in our hospital. These questions were running around my head and were big obstacles to achieving my marketing goals. Then I realized that being a Marketing Head I was ignoring the power of my own colleagues/staff members and that is how I have started involving them in each and every activity of marketing consciously and unconsciously and you won't believe results are far far better than earlier because after involving them into activities they felt inclusiveness and started opening up with marketing department for various new ideas and suggestions for the betterment of the hospital/healthcare businesses.
3. Neglecting Brand Ambassadors
Being in healthcare marketing one knows very well that word of mouth is the key communication channel and works as an influencer while taking decisions for healthcare needs. In hospital/healthcare businesses patients and their attenders/relatives play a major role as brand ambassadors. They act as 'word of mouth' marketing amongst the masses regarding good and bad things about one's healthcare practices that can make the hospital/clinic/doctor hero and one fine day with the help of negative word of mouth/reviews they can create a major impact on healthcare businesses. Being a healthcare marketer one really needs to take care about not ignoring the power of brand ambassadors. In fact, one should use them in a very strategic way to promote or influence the masses about healthcare businesses.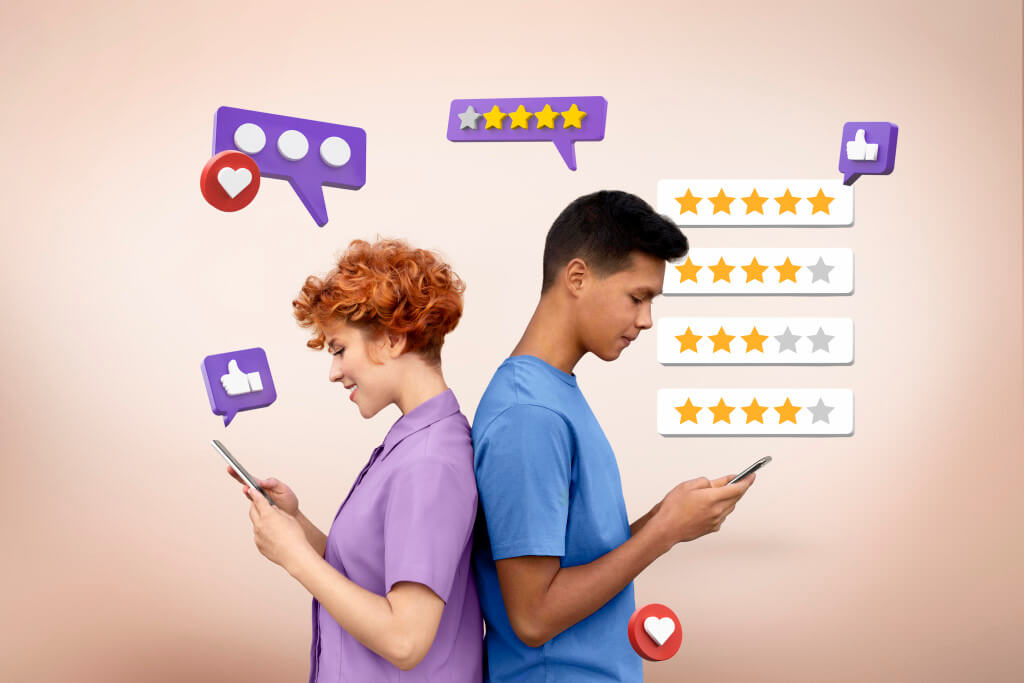 4. Avoiding the Patient Feedback
As we all know, customers are the kings and their feedback on our services should matter to us a lot. Healthcare Marketers should establish a seamless channel into the hospital system where patients and their relatives can share their feedback with management in an easy way. On the other hand, marketers should ensure that all positive and negative feedback should be addressed by management within a stipulated timeline for effective communication and action. Unfortunately in healthcare businesses the majority of management and marketers don't even review their existing feedback mechanism and don't even promote amongst patients to put their feedback on paper or on digital media. Those who are reviewing on a regular basis try to avoid addressing negative feedback in real-time and that backfires and slowly harms the overall reputation of the healthcare businesses.
5. Nullifying the Importance of Marketing Audit
A Marketing Audit is nothing but reviewing our own activities for a particular period. Healthcare Marketers need to analyze each and every marketing activity on a regular basis. By doing this analysis or an audit on a regular basis will give you a better perspective for future marketing strategies and by understanding gaps and insights from past marketing activities one can come up with revised strategies to test in the market. This subtly reminds me of the very famous woodcutter and the axe story where the importance of regular audit has been explained in a very nice manner.
6. Ignoring the importance of traditional media
I still remember Amazon – The Great Indian Festival, Flipkart – The Big Billion Days, Facebook, Whatsapp and Google Advertisements in the local newspapers and that too on the front page, as well as radio jingles running on local FM channels, plus the TV commercials and the OOH on major cities and locations across the country by this big brands who all are primarily on digital media and have their presence in everyone's pocket i.e on mobile. So the moral of the story is traditional media has its own reach and engagement and healthcare marketers should always utilize this medium of communication effectively for their marketing activities.
7. Not Utilising the Latest Technological Tools in Marketing
The world is changing very fast and newer technologies like AI are very much in the market. The Covid pandemic taught us how technology can connect all of us and how technology can help or assist healthcare businesses to reach or communicate with target populations. Remember how we used to promote our telemedicine, OPDs and teleconsultations during the covid amongst our patients? Healthcare Marketers should keep a close eye on the latest technological advancement happening around the world in the healthcare industry and try to utilise that in an optimum manner for various marketing activities.
8. Missing Out on the MIS Report
MIS Report stands for Management Information System and is an umbrella term to describe a set of reports that give a view of the day-to-day activities of a healthcare business which allows your business's functions to be analyzed. Unfortunately, we have a major problem with our marketing community. The majority of healthcare marketers don't have access to data from management or if the access is available then one doesn't access and analyse that information on a regular basis. Believe it or not, these reports can give better insights into your business and help you strategize your next marketing strategy in an effective way.
9. Not Expanding your Network in the Right Direction
Seems like I am pointing out the wrong point over here and that too with marketers, but believe me or not the majority of healthcare marketers don't do networking in the right direction. For example, say networking with nearby salons, tea vendors, kirana shops, medical shops etc to get insights into consumers' mindset and their opinion on the hospital's services at a large. These kinds of public spots can give you better clarity on the needs of the market. Sometimes you need to analyse and then expand your network in such directions that you get direct or indirect benefits to strategies your marketing activities and communication in the right direction.
10. Not keeping an eye on competitors' activities
It always feels like why should we bother about what others are doing, when we are the best in the region, our doctors are the best in the city, or we have a monopoly in the market etc etc etc. This kind of attitude kills the brand. As a healthcare marketer one should always keep a close eye on the nearest competitors or future competitors as well as non-competitors like national and international healthcare businesses, this will help healthcare marketers to think out of the box for their businesses.
11. Neglecting your Customer's Interest
I have observed that the majority of us always push information and communication in the market that we find best or like and keep neglecting what our customers want to hear from us. We always think our customers don't know about particular things and that's the reason we try to push that kind of information into the market. In short, without understanding market requirements and interests, any kind of communication is a waste of our energy and money. Healthcare marketers should first analyse market interest before articulating any marketing strategy.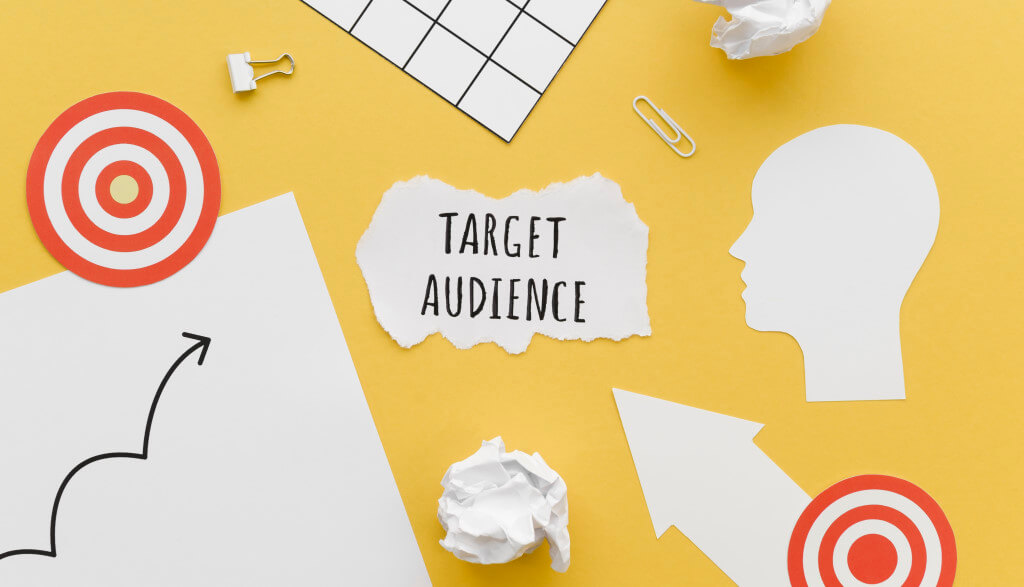 12. Not creating a niche
Healthcare businesses require all kinds of business by their side. For example, let's say one hospital wants all kinds of patient categories like the ones who pay in Cash, TPA, Insurance, or are a part of different Government Yojanas as well as corporate patients. At the same time, they also want all kinds of patients in one department. For example, say for the Orthopedic department, one wants minor fractures, trauma, knee replacement, hip replacement, and sports injury patients. In one way it's good for the sustainability of the healthcare businesses but at the same time, one should always create his niche and focus on the patients they want to treat.
13. Emphasising a Discounted Pricing Strategy
Free Screening Camp, Health Check Up Packages at 1999/-, Joint Replacement Surgery now available at 1,99,999/- etc. I am sure you all are very familiar with this kind of scheme prevailing in the market to promote or attract new patients, I want you all to think twice about these kinds of strategies. I personally believe and have experienced that this kind of scheme is not at all effective to build a reputed brand or to get regular patient inflow in the hospital, rather I will say why one should offer services for free or at a discounted price where you are very sure about your quality healthcare service deliverable. If you have CSR mandates then it's okay to utilise this kind of pricing strategy but not on a regular basis. In other words, healthcare marketers should avoid utilising discounted pricing strategies and focus more on quality healthcare service delivery at a competitive pricing strategy.
14. Ignoring the Importance of Branding
Branding is the process of creating a distinct identity for the healthcare business in the mind of your target audience and consumers. At the most basic level, branding is made up of a company's logo, visual design, mission, and tone of voice. One more important thing is practising branding practices on a regular basis as branding is not at all a one-time job it's a continuously evolving process one should always practise branding activities on regular basis. I want you all to study case studies of major brands like Apple, Nike, Cadbury, Colgate, Bisleri, Fevicol etc.
15. Not Optimising the Power of Digital Marketing
Everyone knows digital media is your 24X7 marketer, while you are sleeping or not, working that time or not, they work for you so obviously we should not ignore the power of digital marketing. Now here there are many misconceptions about digital marketing. For the majority of people, digital marketing is all about social media marketing but in reality, it's more than that. It includes your website, SEO, SEM, Paid Advertising, Social Media, Social Media Paid Advertising, Blogs, podcasts, Video Blogs etc. I am sure the majority of healthcare marketing professionals are using these channels for marketing purposes but my question to all is are we really utilising it in an optimised manner? If you analyse available tools and techniques for doing digital marketing you will find the majority of us are not utilising it in an optimised manner. As we are moving ahead with a new era of digital marketing one should use this medium in an optimised manner.
Quite a lengthy blog right? To be very frank with you all this is still incomplete. There are so many things I would like to talk about in common mistakes that should be avoided by healthcare marketers for the promotion of their hospital, clinic or healthcare practices.

Those who really like to interact and discuss more about this, please feel free to contact us for a free consultation.
Trizone Healthcare Consultants are here to ensure the health of your healthcare businesses.

Last but not least I would like to emphasize again that "Knowing is Knowing and Doing is Doing" – Knowledge without implementation of it is the same as not having knowledge at all.

So let's be a doer and make your healthcare businesses reputed ones, with choice of patient footfall and achieve all your revenue targets.